A simple yet timeless gift for any occasion that you have. We can print both photos and words on the pens for you.
We have two types of pens available that you can choose depending on your budget.
Our silver premium stainless steel ballpoint pen exudes and high class elegance and comes with its own black box packaging.
Should you want to give away pens for your school or corporate events, you can consider our white plastic body pens as well.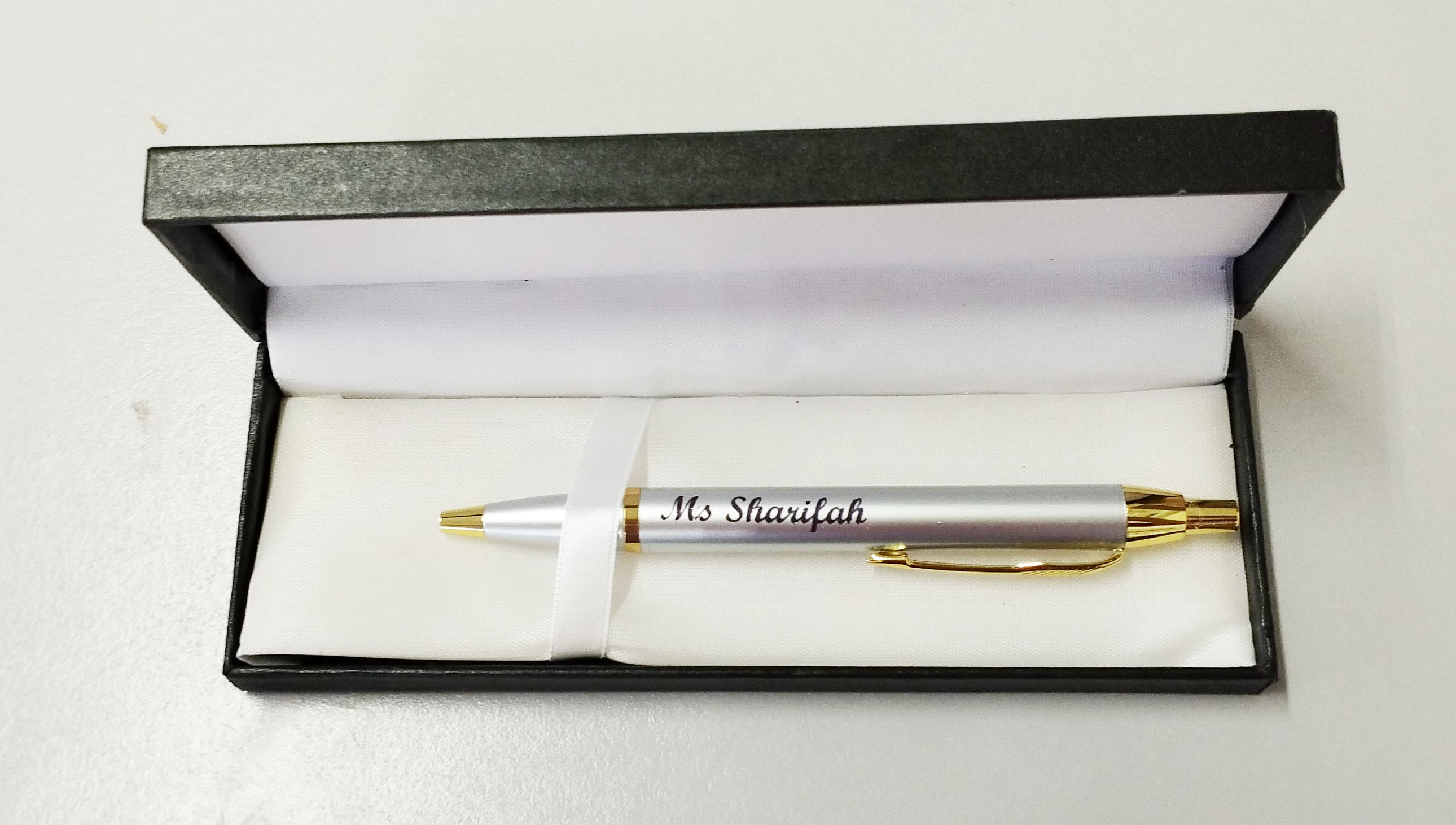 Premium Stainless Steel Pen
| | |
| --- | --- |
| 1 Pen | $13.00 each |
| 2 Pens | $12.50 each |
| 3 Pens | $12.00 each |
| 4 Pens | $11.50 each |
| 5 Pens | $10.00 each |
*For bigger quantities, please send an email to joe.chan@josaimaging.com
White plastic pen
| | |
| --- | --- |
| 1 Pen | $7.00 each |
| 2 Pens | $6.50 each |
| 3 Pens | $6.00 each |
| 4 Pens | $5.50 each |
| 5 Pens | $5.00 each |